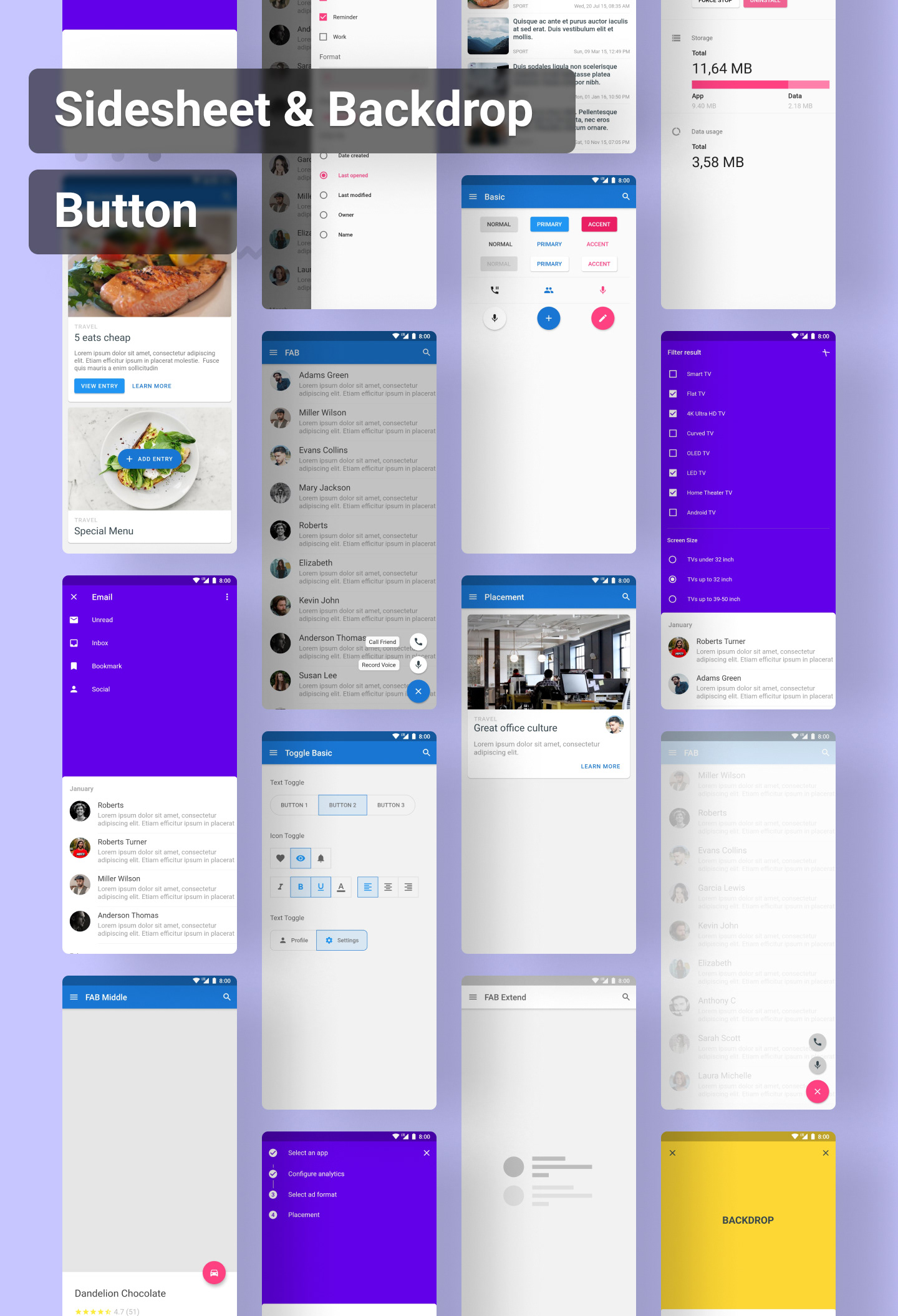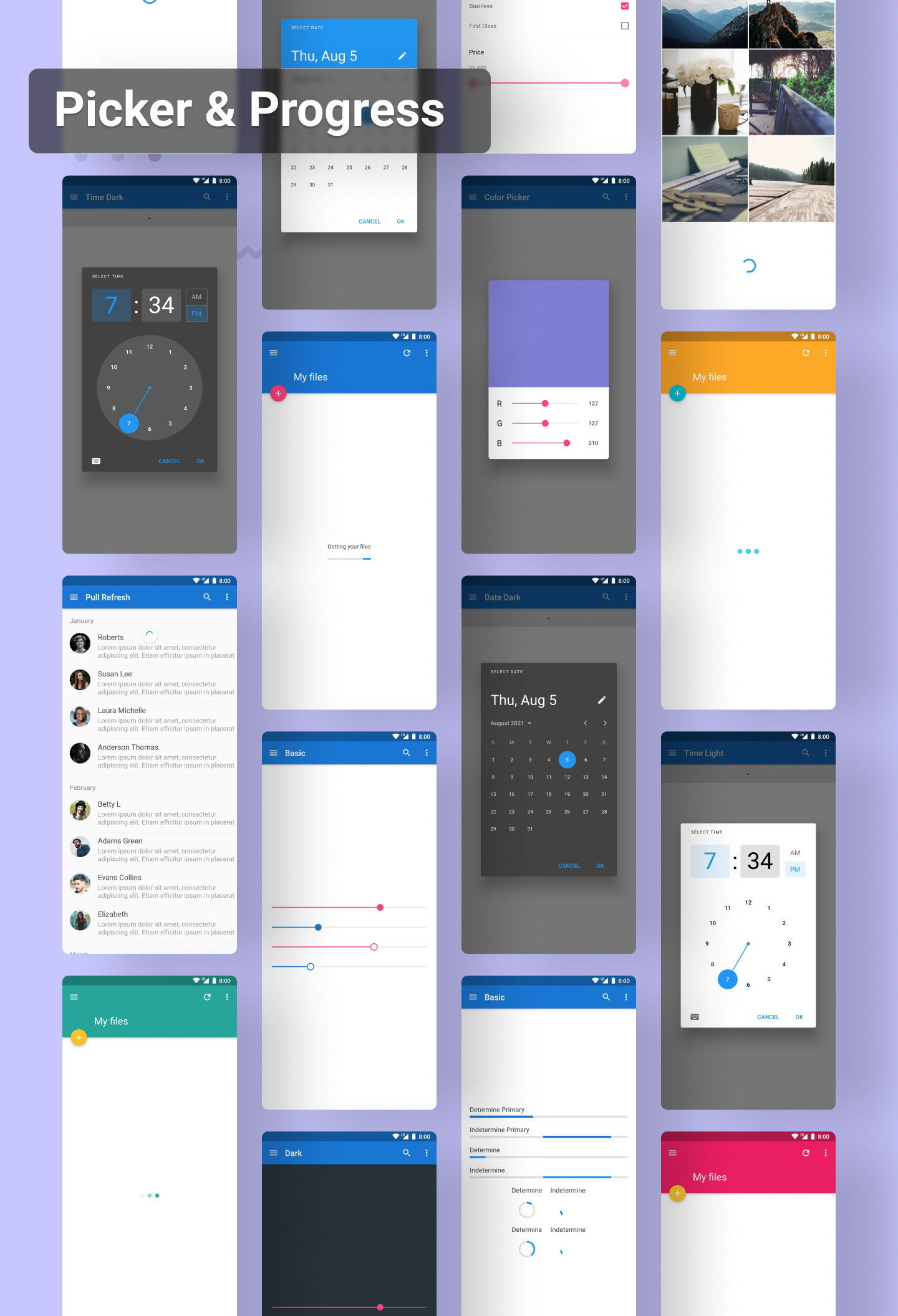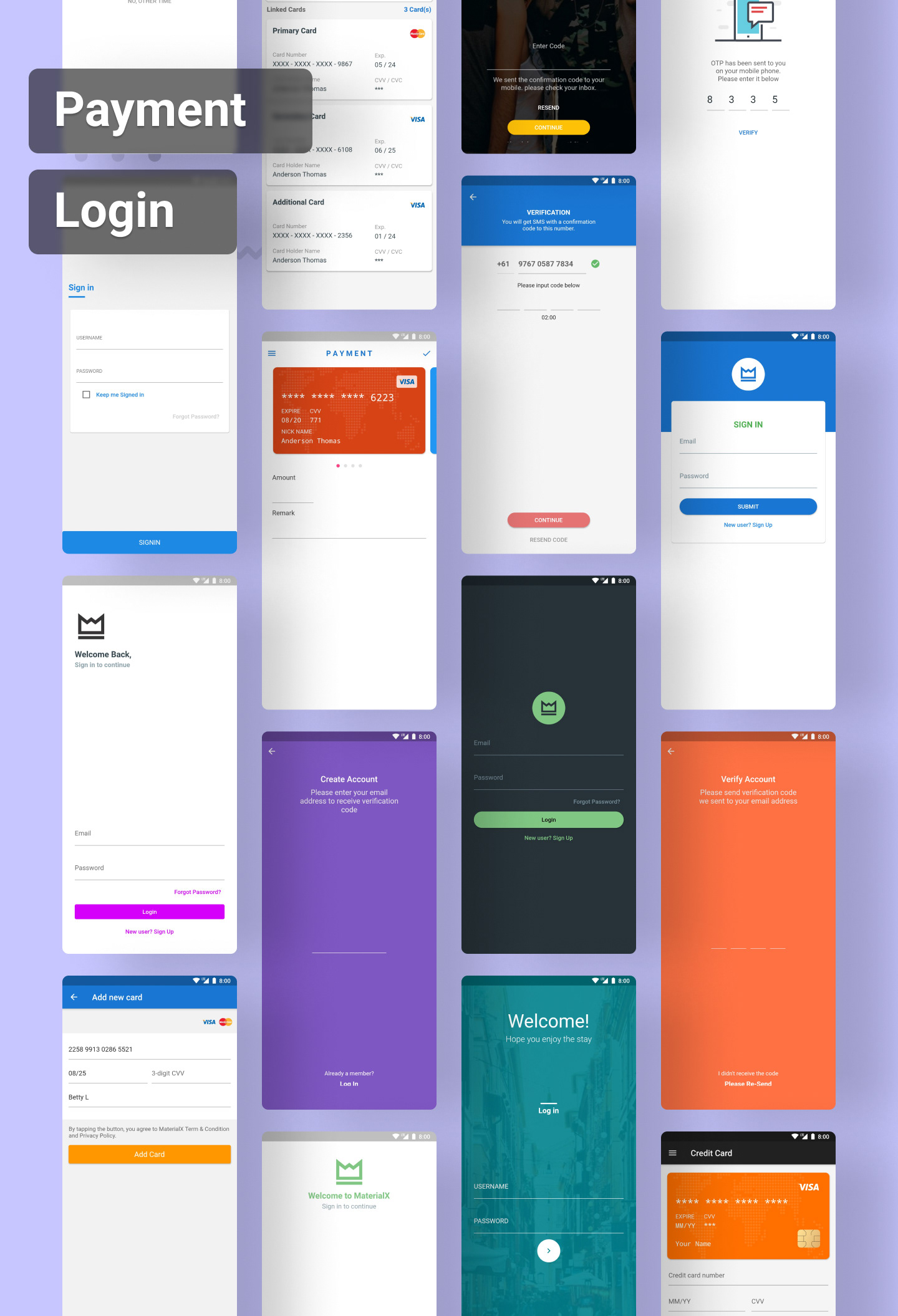 GIF PREVIEW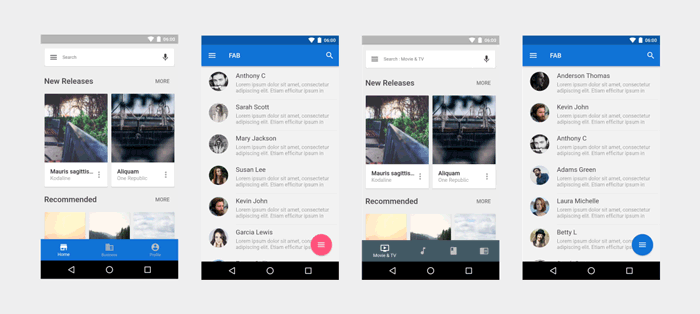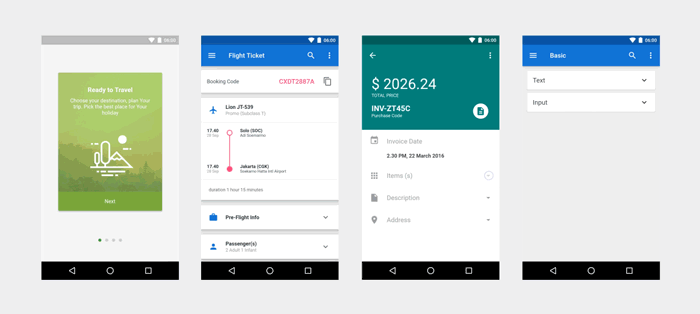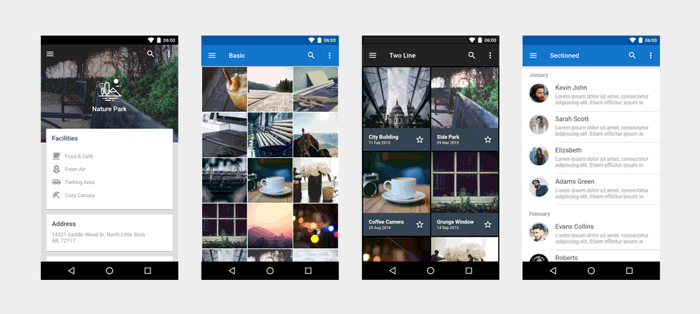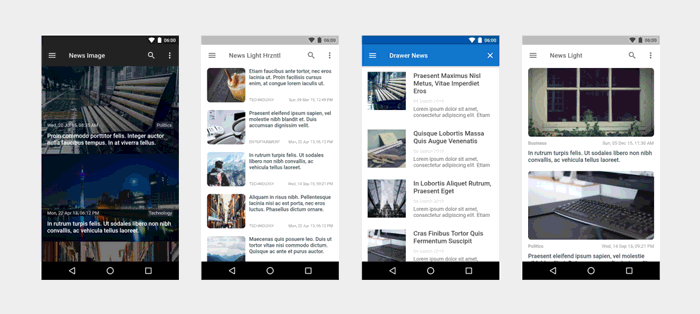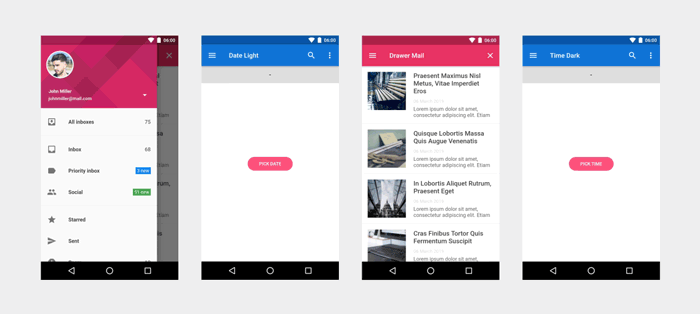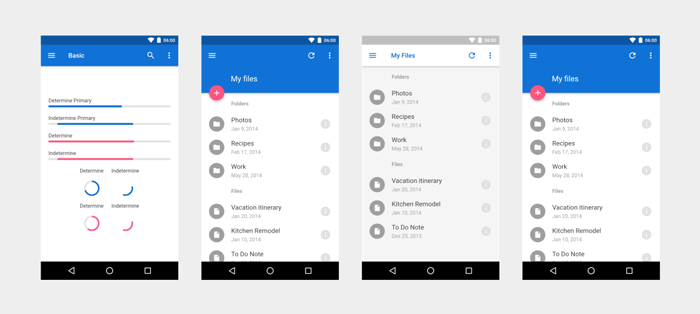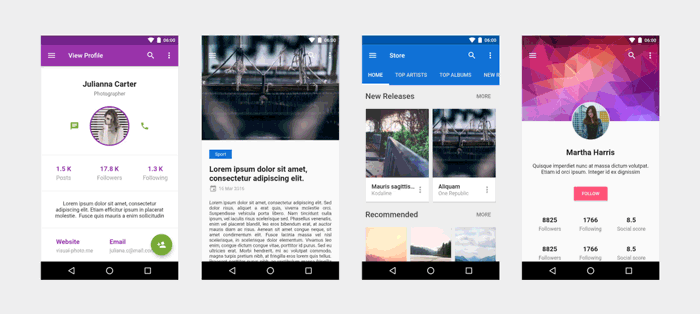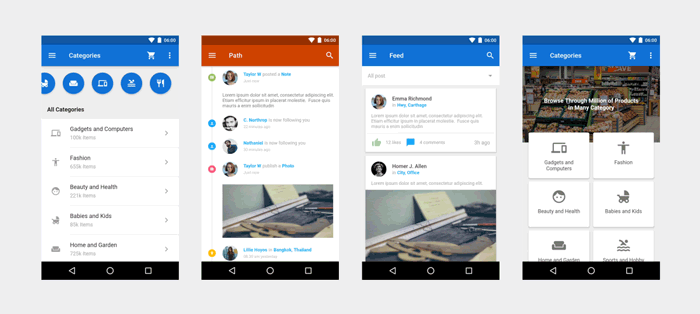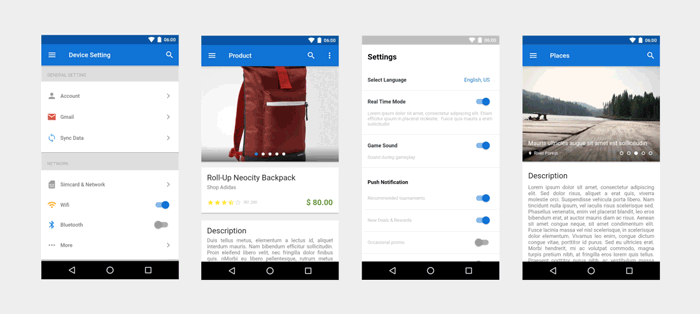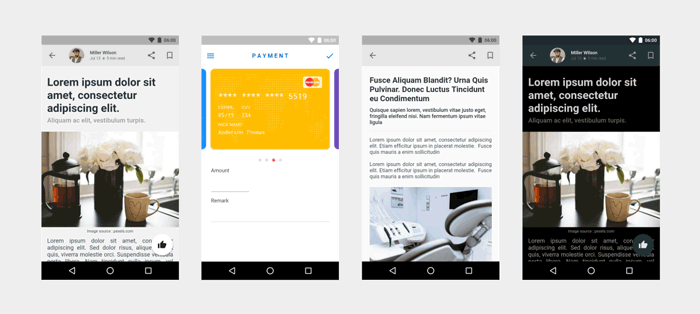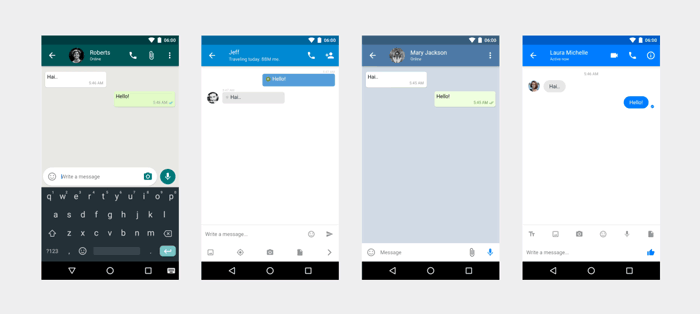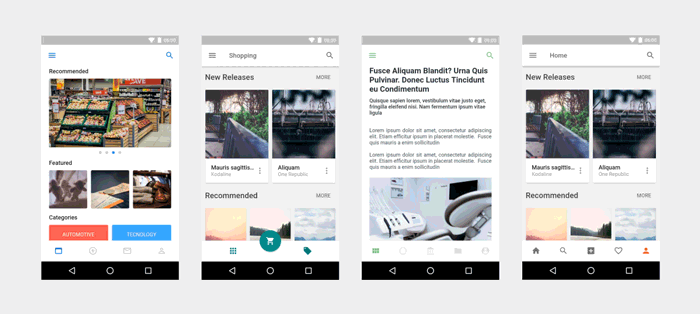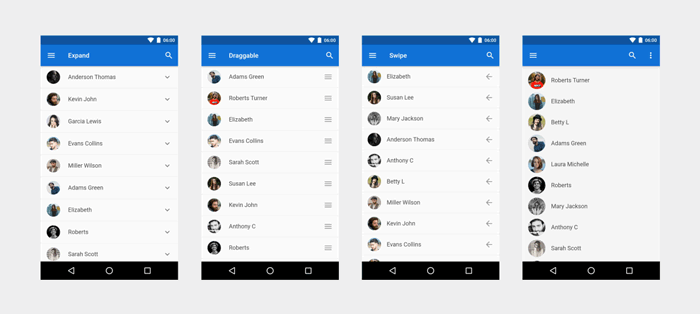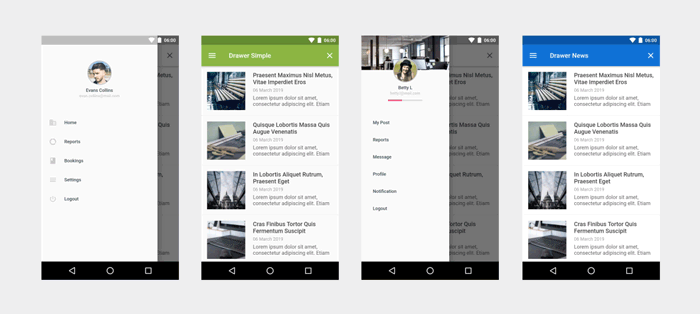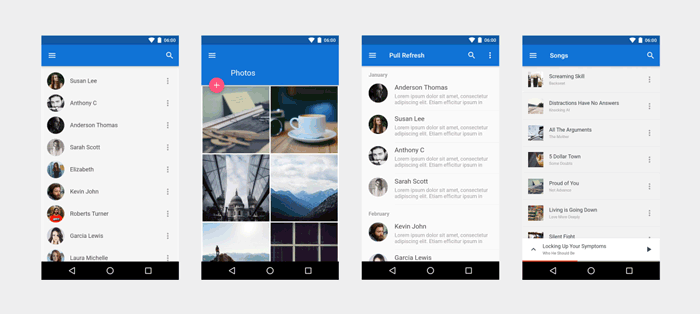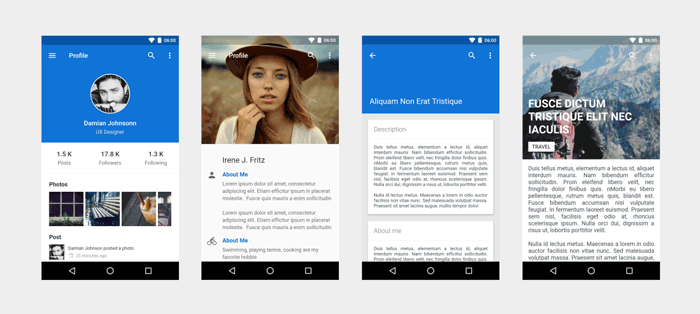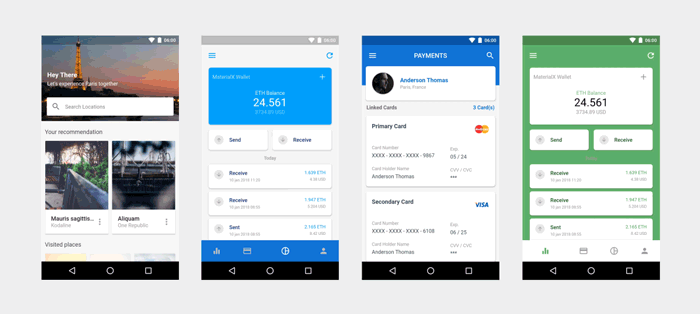 Our main mission is to give flutter app developer reference for material design implementation based on Design Guideline from google https://material.io/guidelines/components/.
Most of UI problem today is hard to convert UI design concept into flutter source code. So we try to explore and research flutter material design UI as similar as its guidelines design. We bring Material design to the next level.
This UI template ready to use and support your flutter projects, you can pick some part you like and implement it into your code. All folder, file name, class name variable and function method is well organized and well named make this template easy to reuse and customize.
Feature
Bottom Navigation
Bottom Sheet
Buttons Variant
Card View
Chips
Dialog View
Expansion Panels
Grid View
List View
Menu Variant
Pickers (Date, Time, Color)
Progress & Activity
Sliders
Snackbars & Toasts
Steppers
Tab View
Form
Toolbars
Profile
No Item Page (Empty State)
Player (Media)
Timeline (Social Media)
Shopping (Ecommerce)
Search Page
Dashboard
Article
Slider Image
Ripple Effect
Well Documented
Clean & Neat Code (Relative)
WHAT YOU GET
Full FLutter Source Code
Project Documentation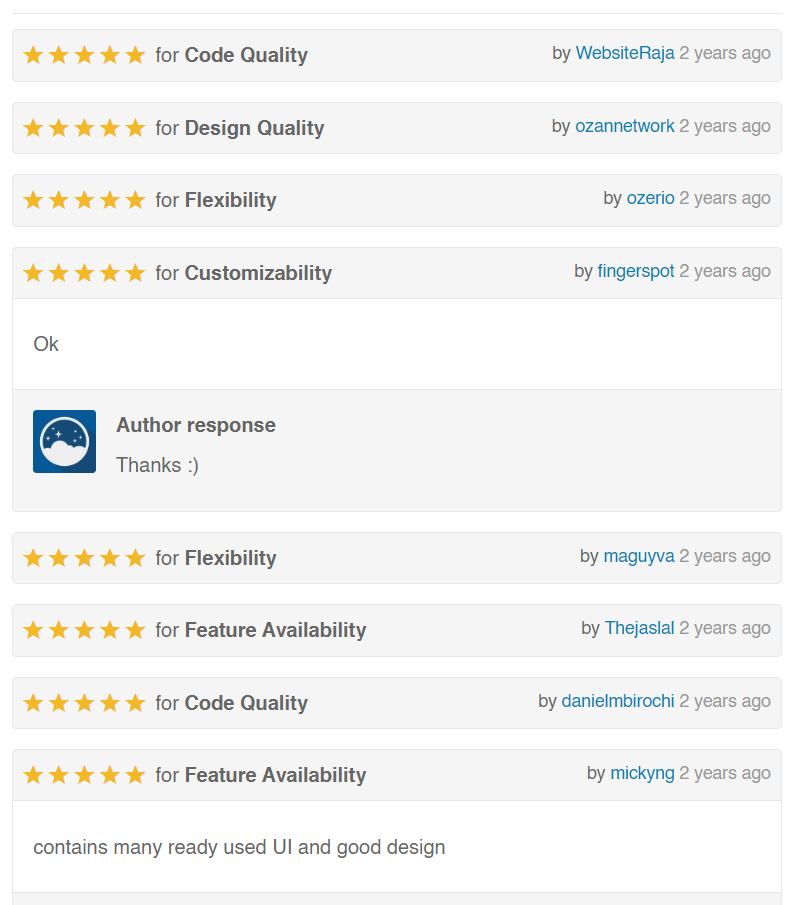 TRY AND FEEL THE USER EXPERIENCE
Images Sources
CHANGE LOG : 

# VERSION 2.4 ( 19 Jan 23 )
- Finish improve system bar extra screen
- Clean dart analysis
- Improve text size
- Add Splash Screen Category
- Add 6 splash screen
- Add 2 bottom sheet
- Add 3 check radio
- Add 10 menu drawer
- Add 4 progress button

VERSION 2.3 ( 2 Jun 22 )
- Migrate to flutter 3

# VERSION 2.2 ( 8 Aug 21 )
- Migrate to null safety
- Add 3 category backdrop, motion, sidesheet
- Add 2 bottom nav
- Add 2 bottom sheet
- Add 1 sidesheet
- Add 7 button
- Add 6 backdrop 
- Add 4 card
- Add 5 chip
- Add 6 motion
- Add 4 dialog about
- Add 3 grid
- Add 1 list
- Add 4 menu drawer
- Add 9 banner
- Add 3 loading
- Add 4 seekbar
- Add 6 Toast
- Add 9 Snackbar
- Add 4 tabs
- Add 8 form
- Add 3 toolbar bottom

# VERSION 2.1.1 ( 11 Apr 21 )
- Upgrade to flutter 2
- Refactor all error, warning and issue

# UPDATE 2.1 - ( 12 Oct 20 )
- Add 3 bottom nav, 
- Add 2 bottom sheet, 
- Add 8 card, 
- Add 8 dialog, 

# UPDATE V 2.0 - ( 20 May 20 )
- Add 4 bottom nav, 
- Add 4 dialog, 
- Add 3 list, 
- Add 4 menu, 
- Add 2 progress, 
- Add 2 stepper, 
- Add 4 form, 
- Add 3 toolbar, 
- Add 5 profile, 
- Add 4 no item, 
- Add 4 player, 
- Add 4 timeline, 
- Add 4 shopping, 
- Add 4 search, 
- Add 2 setting, 
- Add 4 verification, 
- Add 4 login, 
- Add 2 payment, 
- Add 4 dashboard, 
- Add 5 article, 
- Add 3 About Page


Keyword : material design, flutter template, material design flutter, sample material design, flat UI, simple UI, material flutter, google material design, material guideline, template material, UI component, UI animation, material template, cardview, listview, ripple effect, flutter design, material UI